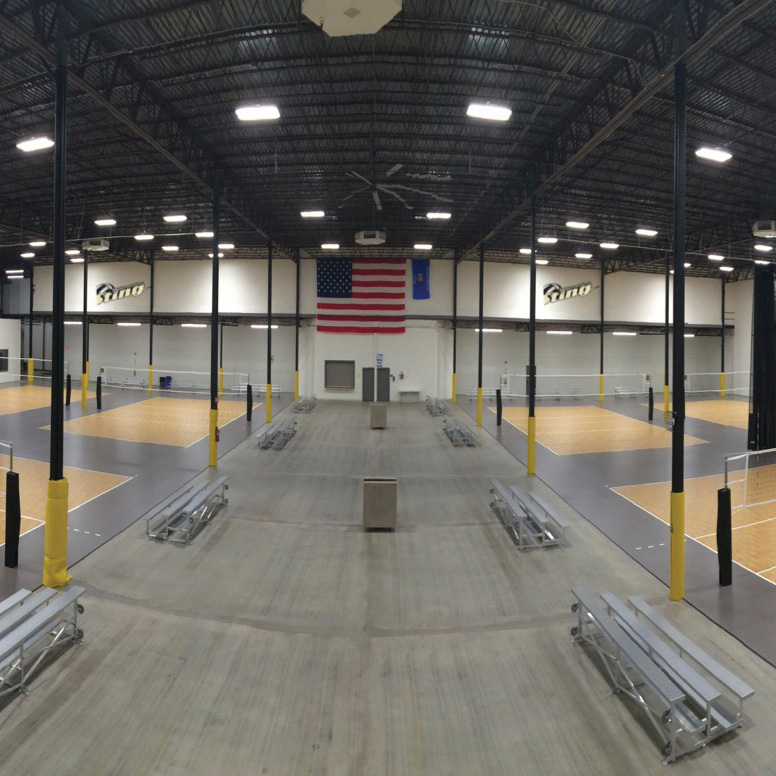 Midwest D2 Invitational - Feb 22-23, 2020
The only collegiate club, men's volleyball tournament offered solely to NCVF Division II schools. Our goal is to offer an opportunity for Divison II teams to compete with other Division II schools outside their own conferences, and by doing so we will gain a better idea of how to rank teams on a national level.
When: Saturday Feb 22 & Sunday Feb 23, 2020
Where: Milwaukee Sting Center in Menomonee Falls, WI - View Map
Who: Competition is open to all NCVF Division II teams.
Cost: $375/team
Tournament Form
Please use the following form to register your team. You can pay for your team via Paypal or by sending a check made payable to:
Wisconsin Volleyball Conference
1491 Briggs Ln,
Neenah, WI 54956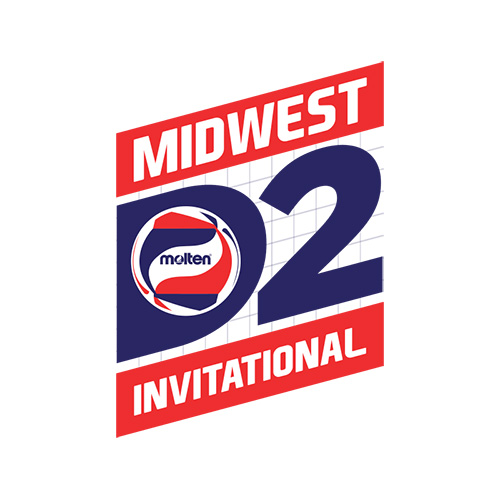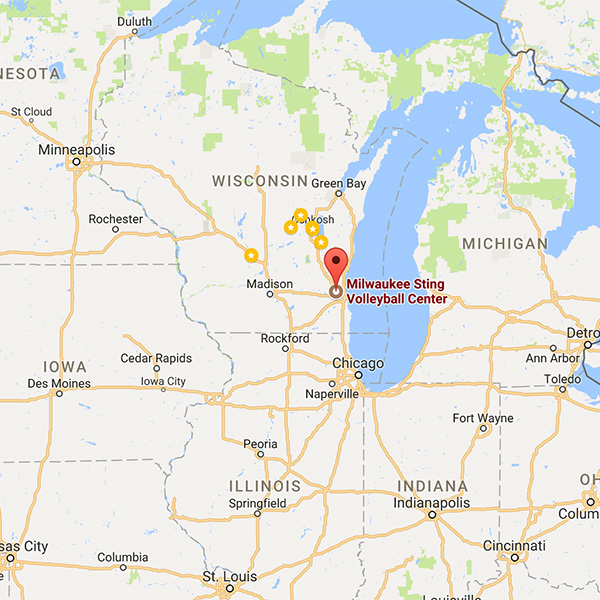 Travel Information
The Milwaukee Sting Center is located in Menomonee Falls, WI (North Milwaukee) close to both Interstate 41 and Interstate 94. View Map
We've blocked rooms for Fri Feb 21 until Sun Feb 23 at the following hotel:
Delta Hotels Milwaukee Northwest: $102/night (book by 2/12) - Reserve Now

Confirmed Teams
Army (ECVA)
Butler University (MWPVC)
Carroll University (WVC)
Lewis University (MWPVC)
Maryville University (MWPVC)
Michigan Tech University (WVC)
Minnesota State University-Mankato (NIVC)
Saint Louis University (MWPVC)
Southern Illinois University Edwardsville (MWPVC)
St. Olaf College (NIVC)
University of Minnesota-Duluth (NIVC)
University of Nebraska-Omaha (MWPVC)
University of Wisconsin-Eau Claire (WVC)
University of Wisconsin-La Crosse (WVC)
University of Wisconsin-Platteville (WVC)
University of Wisconsin-River Falls (WVC)
University of Wisconsin-Stevens Point (WVC)
University of Wisconsin-Stout (WVC)
University of St. Thomas (NIVC)
Winona State University (WVC)

Information For Participating Teams
The venue will offer concessions. The menu will be posted soon. They are allowing coolers, but they must remain in the dining area and cannot enter the gym. This rule will be strictly enforced.

Admission to the event will be $5 per adult, $4 per juniors ages 10-18 and free for kids under 10 years old.

Please print off the following waiver sheet and have your entire team sign it. You will need more than one copy. Hand in the finished sheets when you check in. Midwest D2 Invite Team Waiver

We will be selecting an All-Tournament Team. Please have your rosters updated on vbreg.com before coming to the tournament so we know who is who.
Schedule & Results